our facilities
We are so proud of our facilities, we're not sure where to start!
Let's just say that people who stay at Camp Kindle LOVE Camp Kindle.
If you are a band or choir group, we have our very own music hall with great acoustics, a facility large enough to accommodate an 80 member choir, 40 member band and a sizeable audience.
If you are a company or group interested in a corporate retreat or a weekend away from the city, we offer inspiring natural beauty, combined with all the amenities you'll ever need – from hearty meals, comfortable accommodations, well-equipped indoor and outdoor activity centres, including an Arts and Crafts Cabin outfitted to its rustic wooden rafters.
Our cozy and spacious dining hall in the Jayman Lodge serves up everything from your morning coffee on the deck, to delicious and nutritious customized breakfasts, lunches and dinners for up to 160 guests.
Camp Kindle is modern, clean, beautifully maintained and lovingly designed to offer the perfect location for any group, large and small. Truly a special place to call home.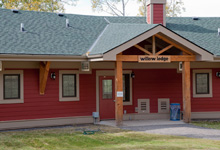 Evergreen and Willow Lodge
2 dorms accommodating 48 people each, 4 guests per room.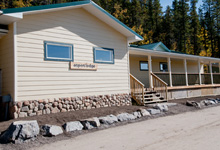 Aspen Lodge
Accommodates up to 56 people, in rooms of 12 and 16.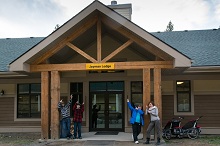 Jayman Lodge
Dining hall overlooking the Silver Creek Valley; capacity 180 guests.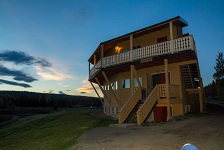 Enerflex Music Hall
For performances and practice, the Enerflex Music Hall was designed specifically for bands and choirs. Very unique meeting space with great break-out rooms.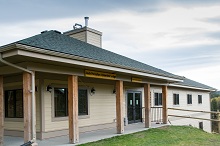 Jack Perraton Volunteer Lodge
With room for 24 people (double occupancy), this lodge comes complete with a lounge, kitchenette and fireplace, perfect for small meetings and workshops.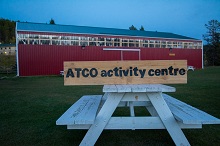 ATCO Activity Centre
Provides unique indoor space in the upper loft plus a gym-sized area for indoor sports and workshops.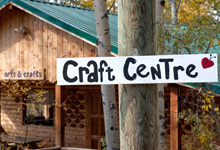 Arts & Crafts Cabin
A cozy cottage fully equipped to let your inner artist soar!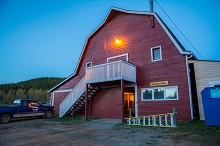 Remington Barn
Another great, authentic and rustic space for indoor activities or a good old fashion barn dance! Now featuring an Escape Room!