Holiday parties
Rekindle the magic of the holiday season at Camp Kindle. Treat your staff to a rustic and charming holiday party and spend the day at Camp Kindle enjoying our skating rink, cross-country ski and snowshoe trails and, of course, a roaring fire outside or inside the Jayman Lodge.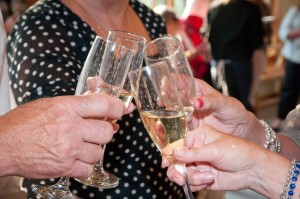 While you and your team are enjoying our winter wonderland, our Red Seal Chef will be preparing a mouth-watering,  gourmet meal with all the trimmings. Begin your evening with a cocktail reception or jump right into a festive dinner. The seasonal holiday dinner includes:
Turkey, Stuffing, Gravy, and Cranberry Sauce
Meat and Cheese Platter
Italian Salad
Mixed Greens Salad
Pasta Salad
Dessert Buffet Table
Whether you're looking to host an overnight holiday party, a formal dinner or a children's Christmas party, our staff will help you host a wonderful and magical event.