activities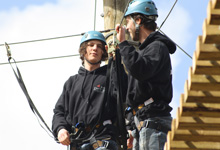 Challenge Course
Our new course, with its climbing wall, high ropes course, giant swing, zip line and teams pod presents each participant with a different set of challenges to encourage growth and team building. Our staff is thoroughly trained in the safe operation of this course and all equipment is inspected regularly. PLEASE NOTE that the Challenge Course can be added to any general youth program at a separate cost.
Initiative Course/Low Ropes
Made up of unique activities and challenges, the Initiatives Course/Low Ropes is fun and at the same time teaches valuable life lessons. Every group is given a set of challenges and constraints that will help them think collectively, communicate clearly and find creative solutions. Our facilitators are always on hand to debrief and assess communication, teamwork, trust and personal experience. Fun + learning + support = successful teams!
Trees & Forests
In conjunction with most Grade 6 curricula, our Forest Exploration program can also be tailored to fit most grade and age levels. Comprised of both games and lessons, Forest Exploration will reinforce classroom teachings about the interdependency of the forest ecosystem. Children will learn to identify trees and plants, while developing a sense of environmental responsibility and stewardship. Planting the seeds of knowledge, if you will.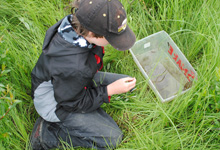 Wetland Study
Participants will explore the camp's unique wetland areas and discuss animal habitat, food and adaptation. They'll find out about water ecosystems, the responsible use of water and how it affects our lives, our communities and natural areas.
Animal Game
The Animal Game is a great tool for learning about the food chain and the cycle of life. Campers assume the roles of carnivores, omnivores and herbivores and search for food and water stations, while looking out for predators and hunters.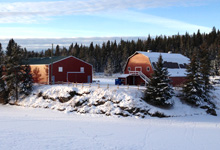 Sky & Weather Science
Campers can build their knowledge of astronomy and weather systems in a fun, interactive session, then gain practical experience during their stay. They'll learn to identify stars and constellations and to observe weather systems. Astronomers and meteorologists in the making!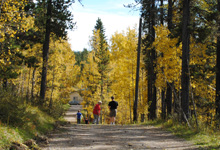 Hiking
There's an extensive on site trail system at the camp, all through our 140- acre forest site. Elementary school children can take part in an afternoon hike, while junior and senior high groups can prepare their own packs, clothes and food for a full- or half-day hike. Who knows what they'll find along the way?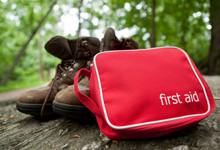 Survival Skills
Survival skills are tailored for the age and maturity of the campers. Camp Kindle staff can teach fire building, shelter building, animal encounters (and what to do), along with wilderness First Aid. All of these skills will be hugely beneficial in their future wilderness adventures.
Orienteering
Sign up for Orienteering and learn proper compass and map use, as well as orienteering techniques. Courses range in difficulty, length and terrain. Camp Kindle staff will design the right course for each group that signs on.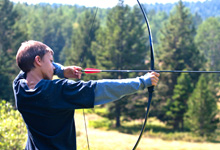 Archery
First there was Robin Hood. Then Katniss came along! Archery has become a very popular hobby in recent times. Our Archery course will teach proper aiming and shooting techniques and, most importantly, proper safety procedures.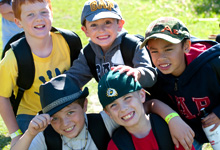 Camp-Wide Games
These are classic camp activities that will guarantee an authentic camp experience. They are camp-wide because they include all participants together, or larger groups of 40+ campers. Some Camp Kindle favourites are capture the flag, name that tune, the great egg drop, and scavenger hunts.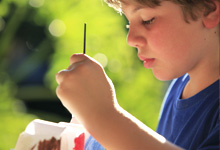 Arts & Crafts
Our craft cottage would make Martha Stewart proud! It's fully equipped with all sorts of craft supplies – bring your own crafty ideas, or let our staff provide some great suggestions to get you started.
Campfires
No camp experience is complete without a campfire. Our campfires are all about high energy with lots of singing and skits.