activities
Initiative Course/Low Ropes
Made up of unique activities and challenges, our fun Initiatives Course/Low Ropes teaches valuable life lessons. Each group is given a set of challenges and constraints that will help them think collectively, communicate clearly and find creative solutions. Our facilitators are always on hand to debrief and assess communication, teamwork, trust and personal experience. This activity is a great opportunity for participants to learn more about themselves, their team-mates, and the importance of all roles within a team.
Initiatives/Team Building
Participants have the opportunity to practice their problem-solving and communication skills by working through fun and challenging tasks as a team. These challenges can be done anywhere on site, as materials required are minimal, with maximum outcomes. These challenges vary in length and can easily be added to any spaces in your schedule or as an entire block, taking on multiple challenges.
High Ropes Challenge Course Activities
Our High Ropes Challenge course activities require specialized certified staff, small group sizes and in some cases, a minimum age. The availability of challenge course activities depends on the number of participants attending and the number of days they are at camp. Our camp coordinators will be happy to work with you to determine which High Ropes activities would best suit your group's numbers, timeline, and intended outcomes. The challenge course activities and minimum ages are outlined below.
Flying Squirrel (minimum age 6) – This activity is great for younger participants, as they are able to control how high and how fast they 'fly'. One participant is pulled to a height of their choosing by their peers walking/running in another direction.

Climbing Wall (minimum age 6) – Our climbing wall has four sides to choose from, all ranging in difficulty and allowing groups or families to take on the challenge alongside their peers/family members.
Giant Swing (minimum age 9) – The Giant Swing is a great lesson in the importance of teamwork and the importance of taking turns. This element allows one or two participants to rise to their desired height (up to 40 ft), then pull a rope that releases them as they start to swing back and forth. Without full cooperation from the team, the participants in the swing would not be able to reach their desired height.
Zip line (minimum age 9) – With two zip lines side by side, participants can fly through the air together, building on trust, confidence and perhaps conquering some fears.
Aerial Trust Dive (minimum age 9) – A great activity to challenge participants, likely challenging them out of their comfort zones. One participant climbs to one of two platforms, depending on their level of comfort with heights. Once ready, the participant jumps off the platform, attempting to touch an object dangling a few meters away.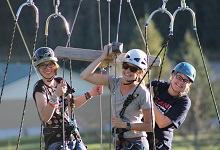 Dangle Maze (minimum age 9) – A great team work activity, in groups of four, participants help each other to climb to the top of a dangling structure 30 feet off the ground. In order to be successful, teams must steady the levels for one another and assist each other in reaching the levels.
All-Aboard (minimum age 9) – Four participants climb to a small platform approximately 30 feet off the ground. They must then work together to get everybody standing on the platform. Once everybody is standing, participants can build trust with each other by holding hands and leaning back. Another great activity that requires team work in order to succeed.
High Ropes Static Course (minimum age 12) - Our Static course is always a hit due to the thrill and challenge it gives from 40 ft. above the ground! Participants attempt to travel from one platform across elements such as dangling tires, swaying logs, and wobbly bridges. There are two levels to our static course, with the second level being more challenging than the first.
**Challenge by Choice: All Camp Kindle programs follow the 'Challenge by Choice' philosophy, which allows participants to define success individually, giving them the opportunity to choose the level at which they challenge themselves. We encourage all participants to try each activity and reach outside of their comfort zones. We do not force or peer-pressure participants into activities or actions they do not feel comfortable with.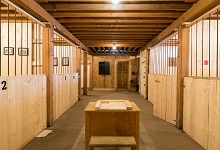 Escape Room
Camp Kindle is proud to present two challenging Escape Rooms, each with their own story, challenges and tricks. Put your puzzle-solving, answer seeking group to the test as they put into practice the leadership and communication skills they've learned in other activities at camp. Designed to engage all types of learners and explorers, some puzzles require a tactile approach, others very outside-the-box thinking or math skills, but all require teamwork. Many locks require multiple approaches, showing participants the importance of team work.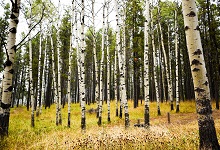 Stranded
A great team building simulation that requires participants to try their hand at surviving the desert using only certain items with a team of other survivors. Participants are challenged to identify major problems, select one basic strategy for survival, and prioritize items available to them. Some routes are more advantageous than others. Scoring is determined according to recommendations from experts in desert survival. This activity is ideal for team building, problem solving, decision making and strategic planning.
The Incredible Machine
This team building activity for all age groups encourages participants to communicate in various ways as they attempt to recreate 'The Incredible Machine' that only certain team members have the ability to see. With two teams attempting to replicate the original 'Incredible Machine', speed, accuracy and clear communication are keys in succeeding. Afterwards, participants will be debriefed on what they learned about themselves and their teams, and this can be applied to future working or learning environments.
Animal Game
Participants will use their instincts to outlast their competitors in this game of survival. Participants will enjoy the chase and the thrill of evading predators, cooperating with teammates, engaging in physical activity and having fun! The Animal Game teaches participants about what living things need to survive, the food chain, life cycles and the relationship between humans and habitats. Participants assume the roles of carnivores, omnivores and herbivores and search for food and water stations, while looking out for predators and hunters.
Nature Hike
Camp Kindle has an extensive on-site trail system within its 140 acres of natural forest. Participants will engage in a guided hike, exploring the natural world around them. Hikers will be encouraged to use their senses as they participate in a variety of activities designed to increase their awareness of nature in their own backyard.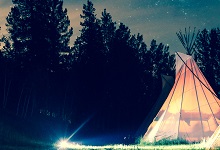 Night Hike
A great opportunity to explore nature at night, this hike will take participants to a few fun stops along the way. These stops include games and activities designed to teach the participants about nocturnal animals and how they operate, some basic star navigation and constellations, and other fun activities that work best in the dark.
Archery
Archery's on the upswing, so take advantage. You'll learn proper aiming and shooting techniques and safety procedures. We can add games to the challenge to enhance the activity and put your new-found archers to the test!
Camp-Wide Games
These are classic camp activities that will guarantee an authentic camp experience. They are camp-wide because they include all participants together, or larger groups of 40+ participants. Some Camp Kindle favourites are capture the flag, name that tune, the great egg drop, and scavenger hunts.
Arts & Crafts
Our craft cottage would make Martha Stewart proud! It's fully equipped with all sorts of craft supplies – bring your own crafty ideas, or let our staff provide some great suggestions to get you started.
Campfires
No camp experience is complete without a campfire. Our campfires are all about high energy with lots of singing and skits.