our team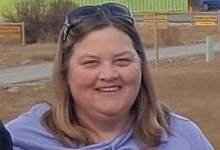 Leighana Shockey
Director of Operations
As director of operations at Camp Kindle, Leighana oversees all aspects of the experience of our campers. She is responsible for making sure everyone has a fantastic time while they are at our amazing facility in the majestic beauty of the Alberta foothills. She makes sure that the very best camp experience happens for every person who enters the gates.
Melanie Reize
Program Manager
Melanie oversees all the programs run at Camp Kindle, working with staff to provide campers and rental groups with the best possible experience. She loves working with children and being a part of giving these kids special summer camp memories!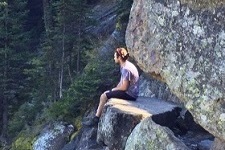 Ben Pointer
Camp Program Coordinator
As camp program coordinator, Ben interacts with campers, runs programs and helps the staff to achieve their goals. His favorite part of working at camp is getting to see the campers and the staff grow into their surroundings.
Danielle Fitzpatrick
Camp and Outreach Program Coordinator
Danielle's job is to help bridge summer camp and the Teen Leadership Program, as well as help the teens develop their leadership skills. She loves working for Kids Cancer Care because she was once a camper and the organization has done so much for her. Danielle says the opportunity to give back and inspire kids who are in the same position as she has been in is truly humbling.
Mohammed Syed
Catering and Food Services Manager
Chef Mo's day to day includes overseeing the food and beverage operations at Camp Kindle to ensure that we are always striving to exceed our guests' expectations. He ensures that the product is of highest possible quality with regards to food safety, prepares healthy and nutritional meals, and oversees presentation and menu selection with fresh and sustainable ingredients. Chef Mo believes the food speaks for itself and hopes to see you at camp soon!
Meaghan McNamee
Kitchen Coordinator
Meaghan is responsible for managing the catering department including staffing, all food services, overseeing and participating in meal preparation and helping coordinate and host special events and non-programming groups renting the facilities. You'll see her zooming around camp keeping everyone happy! And that's why her camp name is Zoom!
Kris Lashmore
Maintenance Manager
Kris Lashmore is Camp Kindle's maintenance manager. He has eight years of maintenance experience and several years of experience operating machinery. Kris is very proud to be working for Kids Cancer Care and feels privileged to be part of Camp Kindle's growth.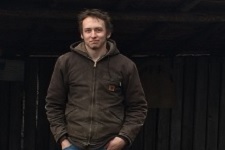 Daniel Pederson
Maintenance Assistant
Dan is the maintenance assistant at Camp Kindle, which roughly translates into 'the guy who does everything you ask.' He works year-round doing anything from shoveling and plowing snow to mowing grass and just about anything in between.
Candice McCarthy
Administrative Assistant
Candice works with families and organizations to book retreats, meetings, and functions at Camp Kindle. She enjoys being a part of a team that collectively makes a big difference in the lives of very special children and their families. Candice finds helping camp rental clients book a getaway that benefits a great cause very rewarding.
Pippin
Official Camp Kindle Dog
Pippin loves living at Camp Kindle. He truly is "man's best friend"... and every staff member and campers best friend too!